COVID-19 update
We are committed to looking after our customers and will continue to provide updates for you on this page. We understand this is a challenging time, please rest assured that we are doing our best to look after you.
Our Auckland based teams are now working remotely. There may be longer wait times as we are experiencing higher call volumes than normal. Thank you in advance for your patience. We hope all of our customers are keeping safe and well during this challenging time.
Your electricity supply
We have enough power for all our customers! So unless there are any unexpected outages outside of our control, we will still be able to supply electricity to your home.
Best way to contact us
We are currently experiencing longer wait times than usual. Please help us keep our phone lines open for urgent customer queries. The best way to contact us is online, by completing the form here. We will do our best to get back to you within 2-5 working days. If your matter is urgent, please call us on 0800 269 769.
Estimate meter readings
We may not able to visit your property to read meters at this time. If you have a smart meter, we are usually able to read your meter remotely and bill you based on an actual read (provided there is good network coverage). If you do not have a smart meter, we will bill you based on an estimate. If you do receive an estimated bill, any discrepancy between your last actual read and your next actual read would be balanced out.
Delay in receiving your bill by post
Due to the current situation, there may be a delay in receiving your bills by post. The fastest way to receive your bills is to register for My Account. If you do not have My Account set up, please follow these instructions. Once you have registered, your next bill will be emailed to you.
Register for My Account
Enter your email address
Enter your Account Number (twice)
You will then be sent a confirmation email to set up your password
If you currently pay by NZ Post
Customers who usually pay at the Post Shop will now need to find an alternative way to make payments either online through My Account or by Direct Debit. If you do not have My Account set up, please follow these easy instructions above.
Urgent LPG Delivery
Please note during this time we are unable to process urgent LPG deliveries. You can still order an LPG cylinder refill by completing the form here and your cylinder will be delivered within 2-7 working days.
Gas Safety
It is important to know what to do if you can smell gas inside or outside your home. Gas smells like rotten eggs or cabbage. For more information on what to do if you smell gas, please click here.
Managing your electricity account
We understand that this is a difficult time for many, and we are committed to supporting our customers. For more information on how to manage your electricity account during this time, click here.
Delays in payment by Cheque
Due to postage delays and reduced hours for most banks, there is likely going to be a delay in us receiving and processing any payments by cheque. If possible, please consider alternative payment options.
Message from our Team
We are doing our best to keep our customer service up to your expectations but thank you for your patience during this time. We hope all our customers are keeping safe and well and we look forward to returning to normal one day soon!
Kind regards,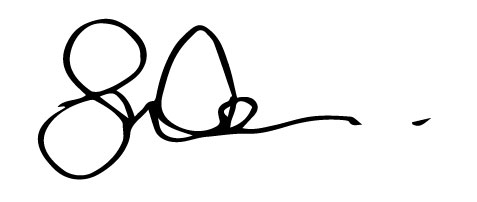 Sharnie Warren
General Manager Customer Experience